Best Beach Vacations for Couples
Whether you want to stroll the beach hand-in-hand with your love, search for seashells in the sand or lazily float amidst the waves, a beach holiday is synonymous with relaxation and paradise. Book a romantic villa by the shore and get ready for days filled with sand between your toes, the sound of the tide filling your ears and nothing but sunshine and relaxation to fill your time. Here are 5 great beach destinations guaranteed to add some romance to your holiday: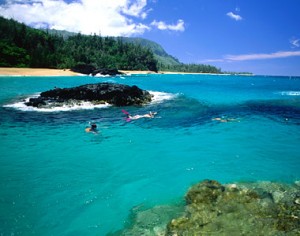 Kauai, Hawaii
Imagine impossibly colorful sunsets, turquoise skies and seas, sipping a pina colada with your loved one on a terrace as the wind whispers through the palm trees… it's no surprise that Kauai is a major honeymoon destination for so many newlyweds. It's the perfect spot to enjoy any kind of beach holiday with your significant other- from the high-end luxurious resort to small villas on the beach.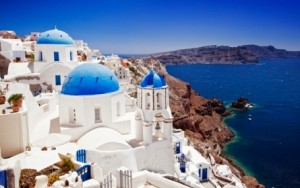 Santorini, Greece
This is one of those picture-perfect spots on Earth that must be visited once, and it's especially perfect to visit with someone you love. The volcanic island is filled with dramatic views, gorgeous architecture including the famous blue-domed churches, and multi-colored beaches leading up to crystal blue waters.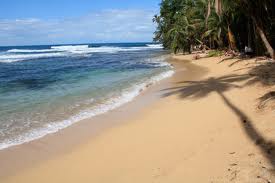 Costa Rica Turquoise ocean, white sand beaches, a tranquil, peaceful atmosphere and cloudless skies- all of these are on most people's list for the ideal beach holiday, and it's all here in Costa Rica. Search for some last minute deals to Costa Rica and find yourselves on a flight to this gorgeous country for some seriously relaxing and romantic time in the surf and sand.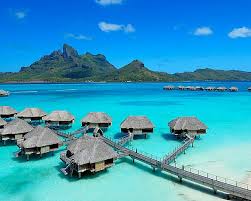 Bora Bora This tiny island is a couple's paradise. It's just 6 miles long and 2.5 miles wide, but absolutely overflows with beautiful feasts for all the senses. Dormant volcanoes dramatically rise up at its center, sloping off into lush forests and aquamarine pools and lagoons perfect for exploring with your love.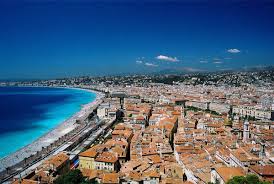 Nice, France
A holiday to Nice is the perfect combination of a relaxing beach vacation and cultural exploration of Europe. The city, known as a "jewel of the Riviera", offers plenty for active travelers looking for more than just the lazy beach retreat. There are endless restaurants and cafes, vibrant nightlife and many other Mediterranean destinations just a short train ride away.