You're In Your 60s, but Mom's In Her 90s: Traveling With Older Relatives
Author and philosopher David Foster Wallace noted, once, an unspoken benefit of cruises: it is one of the few places where travelers in their 50s and 60s can safely take their parents, often in their 80s and 90s. Whether you're a member of the Sandwich Generation, providing full-time care to aging parents, or whether you simply want to take the folks on a decent holiday, traveling with older relatives often adds additional stress and logistical hassles. Hence the appeal of the cruise: everything is wheelchair or walker-accessible, meals are designed with all types of dietary requirements in mind, and entertainment is often geared to an older clientele.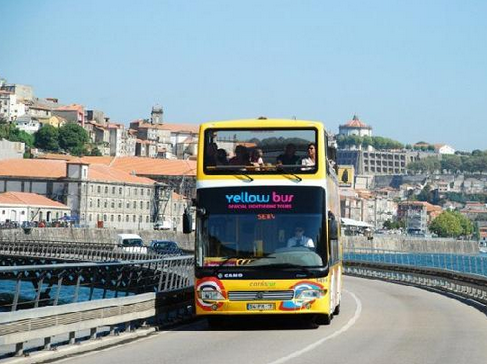 However, cruises are expensive, require a lengthy time commitment (you'll want to plan for nearly two weeks, counting travel to and from the cruise departure city), and are not always the favorite travel method of active, "not-so-young" travelers. If you're fit and healthy but Mom's in a wheelchair, how do you find a travel plan that suits both of you?
Here are a few ideas. Remember, as with all travel, communication is the key: talk to your older relatives about what they might enjoy, and look for a travel plan that meets all of your needs.
Bus Tours
The bus tour is similar to the cruise, and there are many bus tours that cater to older clients, including those who need mobility assistance. The difference, however, is that bus tours are less expensive and more active than the typical cruise experience. If you want to tour the castles of Ireland or the pyramids of Egypt, find a bus tour that provides transport to and from the area while simultaneously offering wheelchair assistance to passengers who need it. Bus tours are also great ways to combine the needs of the active and the not-so-active: you can go on a long castle tour while your relatives enjoy a relaxing morning in the hotel; meet up for lunch and share experiences, then take a slow walk around a local attraction before dinner.
Single-city Visits
If you have a large amount of vacation time to use, or if you are retired, consider taking a week or two in a foreign city. We've written before about some of the best foreign destinations for the older traveler, such as Dubai or New Delhi; look for a short-term apartment stay for yourself and your older relatives.
Spending an entire trip in a single city has numerous benefits for both you and your older relatives. For example: many families employ home health aides to either provide daily visits or even live-in care to aging parents. Spending your vacation in one city allows you to either hire a local home health aide, or invite your current health aide to travel abroad with you.
Renting a furnished apartment for a month is less expensive and more comfortable than a hotel, and allows you to take advantage of a local neighborhood instead of being stuck in one of the more touristy areas of a foreign city. Spending your days shopping at local markets and cooking your meals at home is often better for both you and your parents than eating continuously at high-caloric, high-fat tourist restaurants; spending a month getting to really know a foreign city is an invaluable experience that you and your family will remember forever.
Elderhostels
Elderhostels are like summer camps for older people; they provide a way for you to make friends, learn fun skills, and participate in group activities like talent shows or campfire nights. Some Elderhostels are focused on a specific educational theme, like the American Civil War; others simply provide a space for you to get together and relax with other people while learning new things like knot-tying, ukulele lessons, or even canoeing. Here's a sample Elderhostel program focusing on New England Barn Dancing; if that sounds like it's up your alley, it's time to start looking for an Elderhostel near you.
Elderhostels are most often offered at colleges and universities during the summer months; this way, participants can use the dormitory facilities when students are not around. Some summer camp sites offer Elderhostels in the fall season, when campers are away. Search the Elderhostel directory at RoadScholar.org to find one that benefits both you and your older relatives – or book your older relatives at an Elderhostel near a major city like NYC, and let them practice the ukulele while you take in the nightlife!
Whether you sign up for a cruise, a bus tour, a single-city visit or an Elderhostel, there are plenty of ways to enjoy travel with older relatives. The most important fact to remember when traveling with older family members is that you need to find a way to balance caretaking and vacationing. Take an additional, younger family member along to provide caretaking relief, or hire a home health aide to travel with you. A vacation where you're constantly attending to your parents' needs is not a vacation, and the best way to make sure everyone enjoys the trip is to ensure everyone has time to relax.
Do you have other thoughts on traveling with older relatives? Have you done a recent trip with aging parents, and did it run smoothly? Let us know in the comments.