The Best Beaches Barbados Has To Offer
Barbados has beaches that are literally out of this world when it comes to turquoise blue waters and white sands.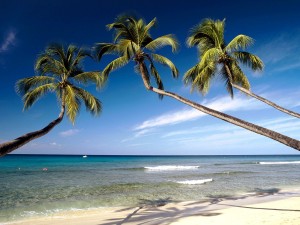 For decades, these beaches have been a popular retreat for celebrities the world over. But you don't have to be a celebrity in order to enjoy the fruits that they provide.
The island has over 70 miles of exotic beaches for tourists to explore and enjoy on their holiday.
World class "surfer waves" can be found on the east coast where the Atlantic ocean can be found. The opposite can be found on the west coast where the sea is as gentle as a lake.
There are many beaches to choose from on the island, but here are a few of the more popular ones:
1. Brandon's Beach
This beach is located on the north side of the city. It has an amazing stretch of white sand, sandwiched by calm waters.
2. Sandy Lane Beach  
If you are looking for the perfect spot to watch the stars, then this is the beach for you. There are many beach house rentals in Barbados that will allow you and your family to chill out and take in all the island has to offer.
The famous Sandy Lane hotel has accommodated such celebrities as Madonna, Tiger Woods and Simon Cowell.
3. Carlisle Bay
This is a mile long beach that is divided into local sections like Burkes beach and yacht club beach. An amazing beach in its own right.
4. Accra Beach
Home to the world famous singer "Rhianna", who you'll often see floating around here from time to time. This is a half mile long beaching with the whitest sands you can imagine and is a very popular body surfing spot.
5. Crane Beach
Located on the south east of the island, this beach gives a spectacular view of the Crane hotel. The waves are broken by the long barrier reef, so it's popular for diving and swimming in.
6. Cattlewash Beach 
The surf is amazing here on this beach, as it's the first landfall for the powerful Atlantic waves, after a 3,000 mile journey. Care is to be taken if yo venture out to go swimming here as it's very dangerous with the constant pounding of the waves. This beach also has rough, brown sand instead of the usual white sand found on the other beaches.
The island really doesn't have any bad beaches, so go out there and explore them all if you have the time.
Please follow and like us: