The Best Wine Tours in The French Riviera
Calling all wine lovers! This is your mecca; your delirium; your seventh heaven; your happy place. Come here, and revel in a world where you need not feel embarrassed to smile for fear of exposing your purple, wine-blotted teeth, or ashamed to order a glass of pinot down the pub with your mates. Yes, in case you haven't heard, wine is rather good on The French Riviera.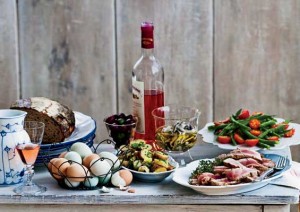 The region, home to the 'appellations' Côtes de Provence, Coteaux d'Aix-en-Provence and Coteaux Varois, is widely regarded as the crème de la crème of France's Provence area. It is best known for its rosés, which, if you like rosé, are supposed to be unparalleled in their quality, though its reds and whites are also worth a good gurgle.
Naturally, the region abounds with tour companies promising the very best wine-tasting experience, and while most of them are probably above-board, there are inevitably some that aren't quite up to the same standard as some of the others. Lucky for you, we've done our homework and picked out a few of the best…
Google 'wine tasting in the French Riviera' and you'll no doubt find that Azur Wine Tours is the top of the pile. Founded and led by a fully qualified French winemaker, the company has been in the business of wine-tours for seven years. Guests are collected early in the morning and are taken to see two wineries before stopping in the cliff-top village of Chautaudouble for lunch. Another two wineries follow before a stop off at the much lauded "Maison de Vins". Prices start at €85 per person, but the in-depth knowledge and second to none hospitality makes it all worth the while.
Alternatively, if you're on a tight budget then perhaps you'd be more inclined to visit the Chateau Sainte Roseline, just a 45-minute drive way from Nice. Here, you can join a private tour (15 people minimum) and receive a guided tour of the chapel and vineyard's crumbling cloister followed by 45 minutes of wine-tasting with a few pieces of provençal bread to prevent you from getting a little too tipsy. The tour lasts for an hour and a half in total and costs just €9 on a weekday (€12 at weekends).
Renowned vineyards further to the south of The Riviera, in Saint Tropez, include Chateau Minuty, Chateau des Morres and Donmaine de la Rouillére, who also offer afternoon tours and tasting sessions. Book in advance though as the tours often fill up quickly.
But the wine tasting doesn't end at the vineyards. Simply pop down to the local supermarket to ensure that your palate remains satisfied; the standard of cheap supermarket wine here is comparable to our more refined selections. Buy a few bottles to take home, or enjoy them under a golden sunset in your own private villa. There are some fantastic French Riviera villa rentals along the famous Mediterranean coastline that will add that extra touch of class to your trip.
Bon voyage!
Please follow and like us: