10 fantastic things to do in Phuket
If you are thinking about taking a trip to Thailand you should consider the attractions of Phuket. Phuket Province and Phuket city in the south of Thailand are popular among tourists and travellers and that is because there are so many things to do there.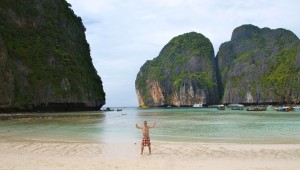 Here are 10 fantastic things to do in beautiful Phuket:
1) Phang Nga Bay
If you want to visit somewhere that is truly beautiful you should consider Phang Nga Bay. With limestone cliffs and little secluded coves this is an ethereal paradise that you will never forget.
2) Old Phuket Town
For a little local history you should definitely visit Old Phuket Town. This area has a Portuguese heritage and you can explore the history here and see the old architecture and taste the traditional flavours at local restaurants.
3) Bangla Road Nightlife
If you are a party animal and you love hitting the town then you will just love Bangla Road in Phuket city. Located by Patong Beach this is the place to be after dark, if you want to have a good drink and a good or bad dance.
4) Wat Chalong Temple
To embrace the spiritual side of Thailand and Phuket you should venture to the special temples, including Wat Chalong Temple. This is one of the most important spiritual sites in Phuket and a regular draw for tourists and local Buddhists. Find out more about the history of this temple on a day trip and then return to your partying with the knowledge that you have done something cultural to earn your fun.
5) Big Buddha
The Big Buddha in Chalong is visible from most of the southern part of Phuket and it is a relatively recent addition to the island. It is 45 metres high and is a real testament to the strength of Buddhism in Thailand, in this peaceful and enlightened system of ethics that is followed so widely around the world.
6) Phi Phi Island
Phi Phi Island has featured in a number of movies so is a popular spot for tourists to visit when in the Phuket area. It is famous also for being beautiful and that is why it came to the interest of film producers in the first place.
To find out more about Phuket holidays online – click here.
Please follow and like us: