Top summer holidays to treat the grandchildren
It's not only parents who can plan a getaway in the long summer break from school – grandparents can get in on the act as well. There are some great family holidays available to a host of destinations, with plenty to keep everyone occupied.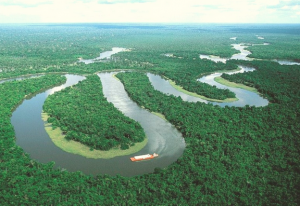 What's particularly great about going on an organised tour is that you don't have to worry about arranging lots of activities to keep the grandchildren busy, as all of that will be done for you. It also means you can travel to more adventurous destinations than you maybe would if it was down to you to sort out every aspect of your trip.
To give you an insight into the kinds of options available, here are three fun and adventurous activity holidays for familiesthat you may want to consider.
Getting active in Tuscany
Italy is an excellent choice for a family getaway as it's not too far to travel from the UK and has a lot to offer, from exhilarating activities through to fascinating cultural attractions. Tuscany is a particularly good place to visit with the kids, as it's got a fantastic mixture of educational and natural sites.
For example, you can spend a morning at the amazing San Romano and Buffardello Park, where you and the children can have a go at climbing trees, navigating suspension bridges in the canopy and scrambling up rope ladders. In the afternoon, you'll head to Lake Vagli for the chance to go kayaking on its tranquil waters.
On another day, you will have the opportunity to go sightseeing in Pisa, where you can see a host of amazing monuments. The most famous is undoubtedly the Leaning Tower, but there are several other important buildings within the same area – known as the Campo di Miracoli complex – including the cathedral and baptistery.
Wildlife spotting in Africa
There are a number of countries in Africa that are wonderful for wildlife-watching holidays, but if you want to take your family a little off the beaten tourist trail in search of true wilderness areas, a tour around Namibia, Botswana and Zambia is a great option.
This particular family-oriented tour – which you can book through Explore Worldwide at a cost of £1,995 without flights – will show you the Okavango Delta, a stunning wetland area that you'll discover by houseboat. Within the delta you're likely to spot hippos, herons, crocodiles and fish eagles and you'll also go on game drives on the flood plains to look for the likes of giraffes, zebras and lions.
From here, you'll travel to the Chobe National Park, which is home to a large herd of elephants – something that's bound to delight the kids – as well as lots of Africa's other wildlife. You'll round off your adventure in Livingstone, which is close to the incredible sight of the Victoria Falls.
Discovering America's Wild West
Most kids will play at being cowboys and Indians, and a trip to Arizona and Utah will give them the chance to really experience life in the Wild West. A typical tour of this region will see you visit the spectacular Grand Canyon and walk in Bryce Canyon, which is home to all manner of unusual rock formations. You'll also camp out under the stars in the desert, giving you and the grandkids an opportunity to see what it was like for the cowboys who roamed the plains in years gone by.
Another highlight is exploring Monument Valley with a Navajo Indian guide. This area is a reservation for the Navajo people and a trip here will not only include seeing the amazing landscape, but also hearing native American folk tales and traditional singing around the campfire.
Please follow and like us: