3 places in Ireland to visit before you die
A historically, culturally and visually rich country, Ireland has long been a staple 'must see' on the bucket list of travellers for generations. Famed for their music, folklore and literary traditions, it's no real wonder that Ireland welcomes millions of visitors every year, keen to explore all that the Emerald Isle has to offer. With so much to see and do, it can often be a hard task to create (and stick too) an itinerary. Getting the best out of a trip to Ireland can be hard in one go, but below are 3 destinations that every traveller should make time for.
3 places that you must see in Ireland
1. The Giants Causeway, Co. Antrim
As one of Ireland's very few world heritage sites, The Giants Causeway stands proud in County Antrim. The Giants Causeway is a rich area in both natural beauty and Irish folklore. The area is a result of a volcanic eruption 60 million years ago; this is the focal point of a designated Area of Outstanding Natural Beauty and has attracted visitors for centuries. It harbours a wealth of local and natural history and as Irish folklore would tell you, the area is thought to be the crafty work of the mighty giant, Finn McCool.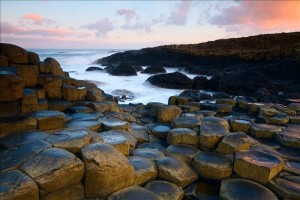 (Giant's Causeway, Northern Ireland)
2. Dingle Peninsula, Co. Kerry
The Dingle Peninsula is amongst the most photographed places on the island of Ireland and with good reason. The National Geographic once described it as the "most beautiful place on earth" and again, it was with very good reason. Many say they feel like they've landed on the edge of the earth here, and with such dramatic scenery and beautiful landscape, you'd be forgiven for feeling like you were indeed at the edge of the earth. And of course, the Dingle Peninsula is situated in Dingle Town, one of Ireland's most historic and most loved towns. The Dingle area is also a Government-protected Irish (Gaelic)-speaking area, (known as "Gaeltachts"). So, visiting Dingle is not just a feast for your eyes, but also for your ears.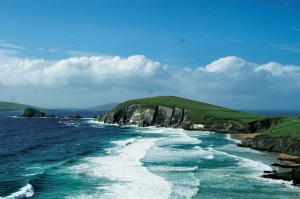 3. Newgrange, Co. Meath
Many people are fascinated by the history lesson which every county, town and village alike seems to offer visitors to Ireland. But when it comes to historical places of interest in Ireland, Newgrange is on the top of everyone's to do list. Newgrange was constructed over 5,000 years ago (about 3,200 B.C.), making it older than Stonehenge in England and the Great Pyramid of Giza in Egypt and like the Giant's causeway, is an adorned UNESCO World Heritage Site. People come from all over to marvel at this historical and beautiful building that has remained a pivotal point in Irish tourism for many years. Check out Expedia Ireland and book a trip to county Meath and look forward to enjoying the opportunity to explore and wonder in one of Ireland's most loved areas.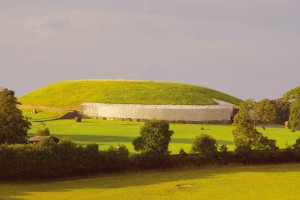 (Newgrange, Co. Meath)
Visiting Ireland offers every wide eyed traveller the opportunity to get a close up view of some of the world's greatest natural and historical wonders. A country well known for its hospitality, you'll find stories, smiles and music in abundance wherever you choose to go!
Please follow and like us: