Sport, Sun, Sea, and Sand
The Indian Ocean coastline of South Africa has miles of sandy beaches. There are few places on that coastline that are as popular as Durban, where visitors can enjoy sea and sand as well as all the attractions of a sophisticated city. The capital of KwaZulu Natal is also the city where the sporting prowess of the country is regularly on display. Soccer is popular, and two of the professional Premier League clubs, AmaZulu and Golden Arrows, play in the city. One of its traditional old golf courses, Durban Country Club, regularly holds national and international competitions. The state's cricket team has produced some fine international cricketers, but perhaps the biggest crowds follow the Rugby Union side, the Natal Sharks, which generally play in front of full-capacity crowds of 56,000 at Kings Park. The reasons for going to Durban are many.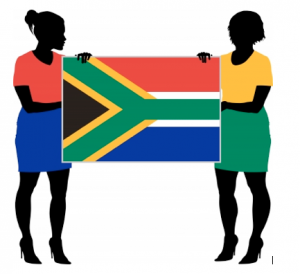 Tourism and Business
Durban is a major port; it is the largest container port on the continent of Africa. That does not stop it from being a tourist haven as well as a place where businessmen regularly fly in and out in their daily activities. The result is that there is great demand for hotel accommodations throughout the year.
Hotels in Durban, South Africa, are available throughout the city, some concentrating on locations preferred by tourists, and that is largely where there is good access to the beaches. At Tsogo Sun Hotels, you can take your pick and check online for availability.
The Ocean
The Indian Ocean is one of the big attractions for tourists, and there is a well-developed industry helping visitors to enjoy the typical water sports. In these places, there is a net placed as a barrier against the sharks, preventing them from coming too close to swimmers. There is a safer place to see the sharks in the city's aquarium, which is one of the biggest in the world. It is part of Durban's Golden Mile, which was developed for tourism way back in the 1970s and upgraded in recent years prior to South Africa hosting the Soccer World Cup in 2010.
Warm Climate
The climate is most appealing: Subtropical means warm for long periods of the year. It has meant that Durban has traditionally been a popular holiday destination for people living and working in cities such as Johannesburg. The road system is excellent, bringing those visitors who prefer the road to air travel.
More and more people are discovering South Africa as a destination of infinite variety. It has always provided real value for money, and that is particularly the case as the rand is trying to reassert itself against the euro, pound, and dollar. If you are looking for somewhere different, KwaZulu Natal, and more precisely Durban, may be just what you are looking for.
Please follow and like us: