5 Things to Do in Jamaica
Jamaica is the island for those looking for a laid-back, tropical holiday filled with gorgeous island vibes and outdoor adventures. Whether you're into animals, adrenaline-rushing activities, eating incredible food or chilling on spectacular beaches, you will find it in Jamaica. Flights to Jamaica are easy and affordable to book, so don't even think about waiting any longer for it! The list of things to do here could on for miles, but here are 5 top things to get you started: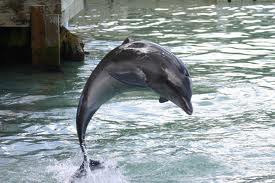 Swim with Dolphins
Animal lovers, you'll be in paradise here in Jamaica. At the Dolphin Cove in Ocho Rios, an amazing day awaits of learning about and swimming with the playful dolphins and other marine life. You can take a glass-bottomed boat ride to see the exquisite sea life below like sharks, stingrays and colorful coral reefs. After a day of interacting with the marine world, chill out on the white sands with a coffee or pina colada.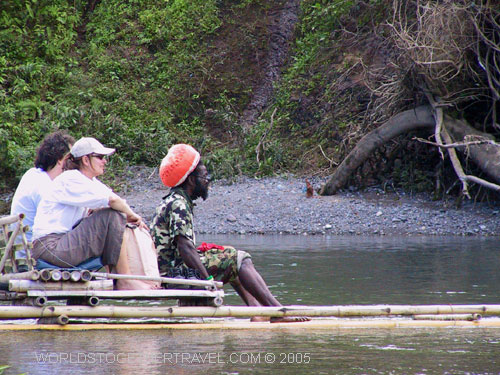 Explore the Rio Grande by Raft
Floating down the Rio Grande will grant you some of the most beautiful views you can find in Jamaica. An experienced guide will take you by traditional bamboo raft, the type of boat originally used to transport bananas and other produce around the island. Your captain will pole you downriver at a relaxed pace, so you can take in the incredible scenery of the Rio Grande river valley. Don't forget to stop for a refreshing dip!
Go Snorkeling
The turquoise waters of Jamaica are filled with treasures waiting to be discovered, from gigantic sea turtles to purple sea urchins and all sorts of colorful fish. Most resorts on the island offer all-inclusive snorkeling trips so you'll get the boat ride, lunch and all gear included. You can head out from any of the bays on the island.
Dunn's River Falls
These famous falls are widely known to be some of the most beautiful in the entire world. Although it is a highly visited spot, if you arrive very early in the morning you can experience it as its most peaceful state. Even going later in the day with other visitors around is worth the trip. Climb down the limestone steps through cascades and pools, that lead to the beach down below. Bring a picnic and spend the day relaxing by the sound of the falling water.
Indulge in a Luxury Retreat
For the ultimate in luxury, book yourself a villa in Jamaica. Imagine arising to white, sandy beaches and the lush green jungle right outside your doorstep. A dream holiday becomes reality on this gorgeous Caribbean island. The local cuisine, reggae music, friendly people and outdoor adventures provide the activities and your luxurious villa will be the retreat you've always dreamed of.
Please follow and like us: