Best Ways to Travel Around New Zealand
New Zealand is a country filled with potential adventures to be had. The stunning natural landscapes are the perfect backdrop for an unforgettable holiday. It's one of those countries that when you see it on a map, looks small enough to see everything in a few weeks- but in truth, there is more than meets the eye. You'd need at least a month to really take in the most of New Zealand-– from the rugged mountains to world-class hiking trails, glacier-carved valleys, rivers and waterfalls. Here are some of the best ways to travel through New Zealand: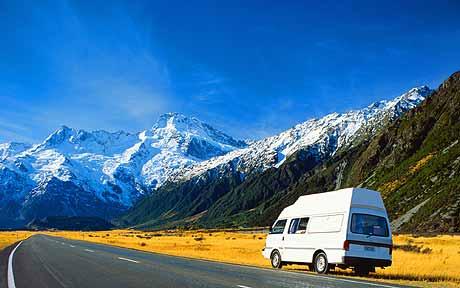 Hire a Campervan
Hands down, a wilderness campervan is one of the best ways to see the most that New Zealand has to offer. Whether you're interested in sports like skiing and surfing, or traveling with a family, a campervan has all the space you need for your crew and your gear. Some of the most breathtaking spots in New Zealands are off the beaten path, quite uninhabited. With a campervan, you can camp out in nature and soak in the beauty of this amazing country. Taking a campervan through New Zealand is a practical and adventurous way to see as much as you like, and you'll love the spontaneity of being able to direct your own itinerary on holiday.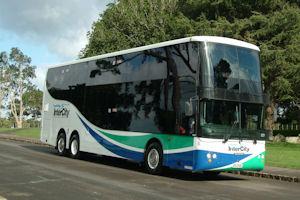 Take a Bus
Another option for those who want someone else to do the driving is to take buses around New Zealand. It's a cost-effective alternative to air travel, and lets you enjoy all the scenery along the way! Hook up with a hop-on, hop-off travelers pass where you get unlimited travel on the New Zealand buses. If you are traveling with a group, charter companies can set you up with an itinerary as well. Bussing around this beautiful country is an ideal way to see the gorgeous natural landscapes along your journey through New Zealand.
Plane or Ferry
When it comes to traveling between the North and South islands and seeing New Zealand's smaller islands, you'll need an alternate form of transportation! The ferry between the North and South islands is one of the most picturesque ferry rides in the world and takes about three hours. Or if you'd rather fly, domestic flights leave all the time; the two major carriers are Air New Zealand and JetStar.
Please follow and like us: