5 Best Places to Go Surfing
Today surfing is a major tourism industry that has seen phenomenal growth over the past few decades.
Surfing was once all about rebellion. In the 1960's it was the free spirited youth that choose to drop out of society and head to remote tropical locations and spend their days surfing.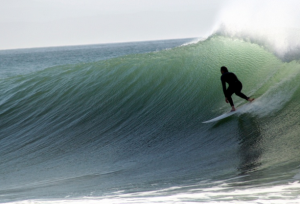 Nowadays, surfing is a mainstream sport and there have been efforts made to get it included in the Olympic Games.
Here are 5 of the best locations around the world to surf:
Indonesia – Bali
This was for a long time a big secret for those in the know. It's often billed as the "surfer's paradise". If you know nothing about the surfing industry, you've still probably heard about Bali being on top of most people's list.
With the Southern Ocean producing cool 4 meter waves there's definitely enough to keep everyone content.
South Africa – Jeffreys Bay
Known as one of the best right hand breaks in the world, Jeffrey's Bay has always attracted thousands of die hard surfers each year. The Bay is located in the Eastern Cape Province and hosts the annual Billabong Pro world tour each year in July.
Surfers that come to Jeffrey's Bay aren't alone in the water, as the bay is renowned for being host to many species of shark. As always, it's important to take out adequate travel insurance when you go anywhere either travelling or on holidays.
Costa Rica
Costa Rica is bordered by the Pacific Ocean, Caribbean Sea, Panama and Nicaragua. Therefore each coast offers a variety of waves, but the supposedly best swells are found at Playa Naranjo which is located at Potero Grande. The country is peppered with unspoilt beaches which make Costa Rice one of the best locations in the world to learn how to surf while having the trip of a lifetime.
Hawaii – North Shore (Oahu)
No surfing hotspot list could be made without including the spiritual home and birthplace of surfing. The main surfing locations can get pretty crowded during peak season, but you can avoid a lot of the masses by venturing up to the North shore at Oahu. You can regularly find waves in the 4 to 6 meter range consistently all day. The nearby sunset beach has some of the largest waves ever recorded in its portfolio.
Australia – Gold Coast
Surfing and the Australian way of life go hand in hand. Since 90% of the country's population live along the coast it makes sense why surfing plays a major role in Australian lives.
The Gold Coast offers over 57 beaches with waves of all sizes to accommodate everyone's taste. The all year round warm water temperatures from a sub-tropical climate make this another surfer's paradise.
Please follow and like us: