Family Holiday with Teenagers
Family holiday with teenagers can be the perfect opportunity to bond with your children one last time before the leave the roost but it is not always easy to find somewhere which will appeal to everyone.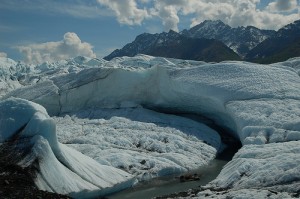 What makes the perfect family holiday with teenagers? There clearly needs to be something to keep them entertained, as well as something for the rest of the family to enjoy, even better find a destination which appeals to everyone. Here are four places to holiday with teenagers…
Alaska is a forbidding place for many a traveller, yet the US state, only one of two not bordered by another US state, has a range of exciting travel adventures for families. With a huge variety of wildlife, native american culture and breathtaking scenery, with some careful planning Alaska is quite possibly the ideal destination for a family holiday with teenagers.
June to September is the most popular time to visit Alaska, with a number of cruise ships setting aground, allowing passengers to visit the sights and sounds of Alaska. Orcas, seals and whales can be seen directly from the comfort of a cruise ship. For more adventurous families, kayaking in the Prince William Sound or skiing in Anchorage or taking in the Iditarod race may be the activity for you.
Canada like Alaska is part of the last great wilderness, but it is also a vibrant modern country with the cities to match. Canada offers something teenagers who like the vibrancy of the city as well as the relaxed laid-back atmosphere of the mountains. Which is why Calgary and Banff National Park is a perfect destination for a family holiday. Take the Calgary Tower and see for miles across the city and then in the afternoon, head to Banff where you can enjoy mountain life but with all the modern amenities.
Australia is incredibly teenage friendly. What self-respecting teenager doesn't want to hang out by the pool or on the beach, soaking up the rays all day? Teenagers can be even more difficult than toddlers to keep entertained but luckily for parents Australia is on hand to keep them from throwing a fit. The Gold Coast is ideal due to the combination of wicked surf and amazing beaches. Let the kids go and make friends and enjoy a holiday of a lifetime.
Please follow and like us: