Sightseeing in Prague
Everywhere you go in Prague there are sights. Architecturally the city is a sight for sore eyes. From palaces to castles to church's, and cobbled streets, Prague has it all.
Most places of interest are well within walking distance, and strolling around from sight to sight is an unmissable experience. There are innumerable tours available, both prepaid and free, but really, with all the tourist literature available, it is very easy to wander off and do your own thing. For me that is preferable, because I'm not very good at being told what I should see and how long I should spend seeing it! I do realise though, that not everyone is as stubbornly independent as I am.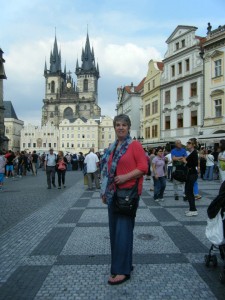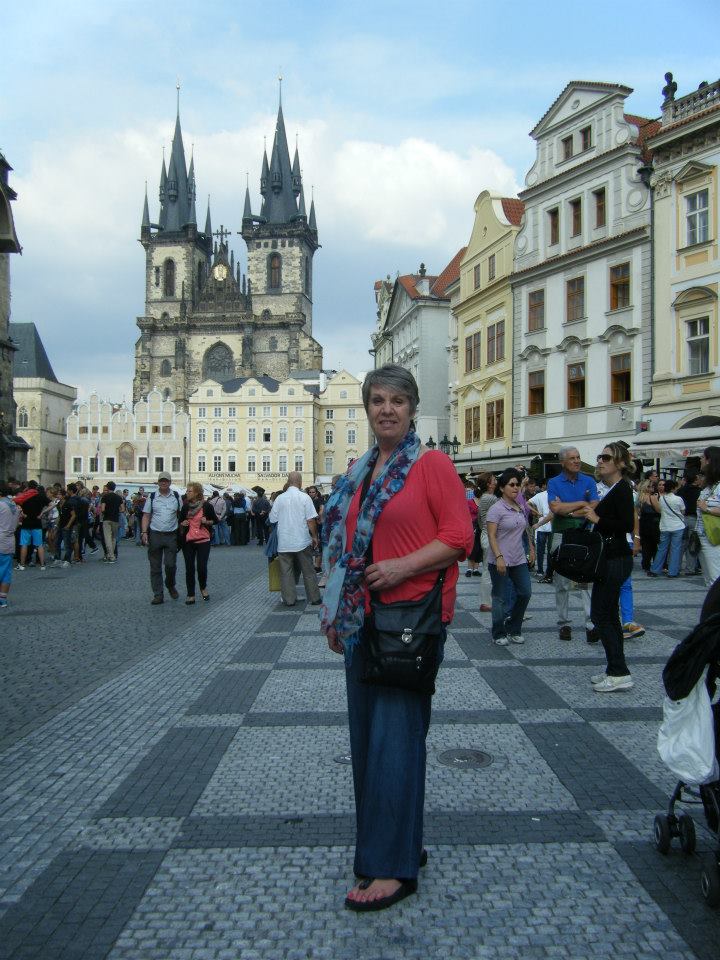 A good starting place is the Astronomical Clock in the Old Town Square. Try to make sure to see the striking of the hour at least one time – it's worth it for sheer novelty value – there is even a real trumpeter! You can go to the top of the tower housing the clock, and there's a lift. It doesn't cost much and is fun.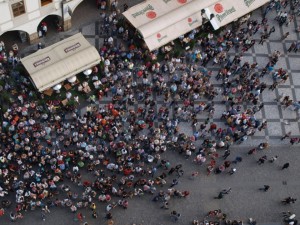 Walk across Charles Bridge from the Square, and enjoy the activity and the al fresco music performances on the bridge itself.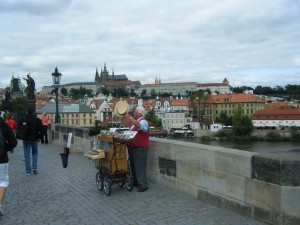 Once on the other side, make your way up to Prague Castle. It is on a hill and visible for much of the way, and thus easy to find. The Castle grounds are quite extensive, and there is lots to see. If you are into old buildings you will love the various churches, basilicas, and galleries There is a post office within the complex where it is possible to buy, write and post postcards – a nice touch I thought.
My favourite part of the Castle complex was the medieval street, narrow, steep and cobbled, with buildings, houses, shops and taverns, as they were long ago. It was quaint and quite fascinating. The views over Prague from the castle are quite panoramic, and, to my mind, second only to those from Prague's Eiffel tower, the Petrin Tower. That was my next visit, a garden and park area with a funicular railway up to the base of the Tower, and then a fairly arduous climb, all 299 steps of it, to the top of the Tower. But the view was worth the sore knees – Prague clearly visible in all it's glory. Awesome in its truest sense!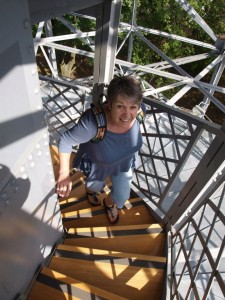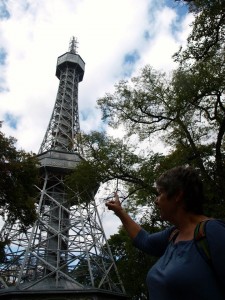 These splendid sights took most of the day, and to my mind are the real must sees. Of course there are other things to see, the Jewish Quarter, Wenceslas Square, the various museums and more of the incredible architecture, but those will be for another day.
Please follow and like us: