Clement Hotel, Prague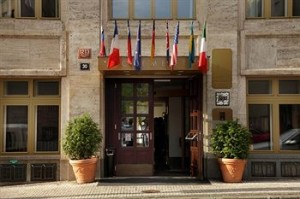 The Clement Hotel in Prague is a modern, eight floor building bang in the middle of Prague.  As a base for sight seeing, it's location is second to none, with the main sights such as Wenceslas Square, Charles Bridge and Astronomical Clock all within easy walking distance.  However none of the sound from any of these nearby attractions carried into the actual building, and the room was very quiet.
The hotel itself is modern inside as well, and looks much like a niche boutique type.  The furnishings in the public areas have clean lines, are functional and comfortable and are much in keeping with the building itself.    As with the rest of the hotel, these are spotlessly clean.  There is wifi throughout, and I found the speed and connection excellent.  The staff were friendly and obliging, and those I dealt with spoke very good English and were very helpful about the various sights and about local transport.
My room was a perfect size, with all the furnishings you would expect in a four star hotel, and the bed was extremely comfortable.  There was complimentary tea and coffee -always welcome after a long and/or arduous journey, and anything used was replenished.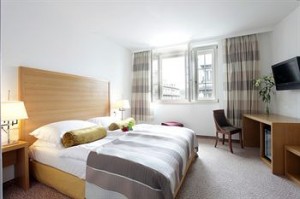 The bathroom was excellent, fashionably tiled, and again, as clean as you could want.  The shower was excellent – powerful and hot, and plenty of clean towels.
Breakfast was the usual buffet style, and held in the hotel dining room.  The food was awesome, and there were no problems about me going back for extra helpings.   There were the usual continental style breakfast with bread, cheeses and hams, and also cereals, fruits and various hot meals.
In all, a very pleasant hotel ideal for exploring the city of Prague.
Please follow and like us: