Soho Hotel, Budapest.
I recently went on a city break to Budapest, and by happenstance found this wonderful hotel. The Soho Hotel is on Dohany Ute, and I count myself lucky to have discovered it. As an ideal spot to stay when visiting Budapest, it is hard to imagine anything better.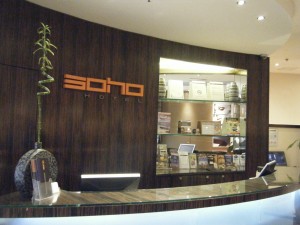 The hotel is everything, and more, anyone could want from a city centre hotel. Importantly, it is exactly that – central. It is on a busy street in the centre of the city and lies less than two minutes stroll from one of the main 'must dos' – the New York Cafe, and about twenty minutes from Vacu Utca, the main pedestrianised shopping street. Many of the other sights are within walking distance, and there are Metro, tram and bus stops, including the 'hop on/ off' buses, all very near.
The hotel has sixty eight double rooms and six junior suites. Mine was a double room, and while I must admit it was quite small, it was certainly perfectly formed! The decor was modern, with clean lines and wooden floors. The ensuite bathroom was separated from the bedroom by a glass wall, albeit frosted, which may be something of a surprise for some! My bed may have been an orthopaedic one, because although firm, it was blissfully comfortable. The linen was crisp and white, and the towels equally white, but soft.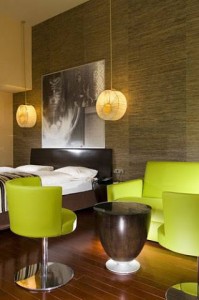 The standard of housekeeping could not be faulted – the cleanliness of the bedroom and bathroom was second to none.
There was free WiFi in all the rooms, and ample plug sockets. There was also a flat screen television with satellite channels, and although most of these were in Hungarian (which is fair enough, I suppose, in Hungary) an English speaking news channel was available.
Breakfast was the usual buffet style and served in a small restaurant area off the bar. It was excellent – juices, cereals, cold meats and cheeses, fruits and salads, and a large variety of bread (which could be toasted). There were also some hot offerings, french toast, scrambled eggs, Hungarian ratatouille, fried potato, different kinds of sausage and boiled eggs, along with a choice of teas and coffee. These were frequently replenished, and the hardworking staff were also quick to clear tables of used dishes.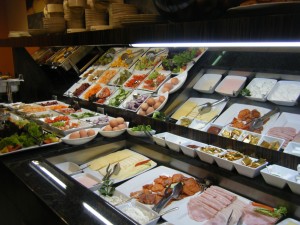 I cannot praise the staff too highly. All those I came across were unfailingly polite, pleasant and helpful, and this appeared to be their demeanour towards all their guests. Most were young, spoke excellent English and had a very good knowledge of their city.
There is much to see and experience in Budapest, and I didn't get anywhere near seeing it all. I hope to be back, and when I do, I will definitely return to the Soho Hotel, and I do no hesitate to recommend it to my readers.
casino online
Please follow and like us: