Solo Somerset
If you've ever spent more than a few hours enjoying the delights of beautiful Bath, you'll realise that the historic city is merely a gateway to the wonderful county of Somerset.  Exploring the county by yourself is a good way to ease yourself into solo travel but those more used to travelling independently will also find plenty to keep them entertained in this county.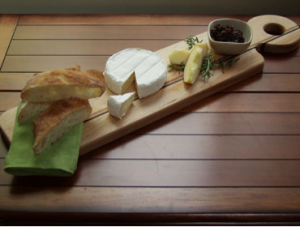 Tackling the landscape by foot has got to be one of the best ways to appreciate the natural beauty of Somerset.  Walking by yourself means it's you who gets to decide the route and the pace not to mention when and where to stop for lunch.  If you fancy some company, why not join one of the guided walks of the area or a local walking group for some insider knowledge.  Romantic poets Wordsworth and Coleridge called Somerset home and you can follow in their footsteps on the Quantock Hills.  A walk across the Mendips is another good option with far-reaching views down the striking Cheddar Gorge at the end.  Why not take a holiday to a cottage in Somerset and explore this charming county.  After a day out on the hills, you'll relish the thought of returning to your holiday rental for a soothing bubble bath which will leave you ready to tackle the rest of Somerset's highlights.
If you're interested in local history, your best bet is to head to Glastonbury.  Not only is this town famous for the huge music festival held every other year, Glastonbury is packed with myth and legend.  A visit to the Somerset Rural Life Museum is a good way to begin the day before enjoying the cobbled streets of this quaint town.  For spectacular views across the Somerset Levels to the Quantocks, climb Glastonbury Tor.  It's also a great spot to spend a few hours on a sunny day with a good book.  Choosing a self-catering holiday cottage means you can stroll around Glastonbury one day and be on the lovely beach at Brean Cove the next.  With complete flexibility, there is no better way to explore Somerset.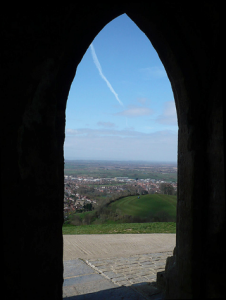 Somerset is a great location for foodies.  Local farmers pride themselves on crisp apples, authentic ciders and wonderful cheese all of which make for a great picnic lunch.  Try one of the weekly Farmers' Markets to taste your way through the county; don't forget to make some purchases to keep you going for the rest of your holiday.  You'll find Somerset folk to be a sociable and welcoming bunch so even if you're travelling by yourself, you're unlikely to feel alone.  Whether you choose a local cider festival or an evening at one of the spectacular autumn carnivals, you'll soon feel part of the party atmosphere as well as having a real sense of the county.
Photo Attribution
Ploughman's Lunch: http://www.flickr.com/photos/islandvittles/4235507207/sizes/m/in/photostream/
View from Glastonbury Tor: http://www.flickr.com/photos/dichohecho/3414513438/sizes/z/in/photostream/
Please follow and like us: