Spend quality time with your family while holidaying in Salou
The city of Salou can be found in the picturesque Catalonian region of Spain and is famous for its beautiful beaches. In fact, visitors travel here from all over the world to soak up the sun on the beach, and all of the main stretches of sand at Salou are fringed by world class resorts, restaurants and bars to chill out in.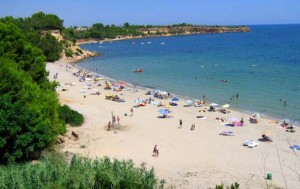 Salou is a favourite among families who choose to visit this part of Spain and there is a wide range of attractions and amenities that are aimed at families. The beach is particularly family friendly, and parents can feel free to let their children explore a little by themselves.
People who are travelling with children will also want to take a trip to explore the Universal Studios theme park known as Port Aventura. This impressive theme park features a whole host of wild rides to choose from that are aimed at people of all ages. This is the home of Dragon Khan, which is among the largest rollercoasters in the whole of Europe, while there are also plenty of rides for young children to enjoy here.
Families who are interested in history will be able to have fun exploring the historical buildings of Salou. This city was founded back in the 13th century by King Jaume I, and a number of original buildings can still be found scattered around the city as well as a statue dedicated to the great ruler in the very heart of the city. One of Salou's main landmarks is the 16th century Old Tower, which by the Archbishop of Tarragona, Pere de Cadona. This former tower now serves as a centre for visitors, while the views from the very top of the tower are truly spectacular.
Families who like to be active will find a wide range of activities for them to take part in both on and off the beach. Of course, water sports such as swimming and parasailing are popular here, while other activities that are waiting to be enjoyed include horseback riding, golf, tennis and cycling. People who want to keep cool can also head on over to the Aquopolis Water Park, where they will find a large number of waterslides and games for the children to take part in.
Please follow and like us: