Why it's never too late to travel the world
For many people, travelling the world is seen as a young person's game, something you do when you finish school or college and want to fill a few months before going into the big bad world of work. This simply isn't the case. I have seen cases where young families, elderly couples and groups of people in their 40s, 50s and 60s decide to go exploring the world, and good on them. I encourage more people to take this approach and get out and see the world. Here's just some reasons why it's never too late to get out there and travel.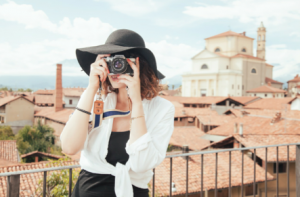 Travelling the world – anyone can do it
For many of us, the big concern when it comes to deciding to take an extended trip and spend a few months (or even years) travelling the world is money. How can we afford to travel so many places? What will we do for accommodation? How will we get from country to country. My advice is pretty simple – have a good plan in place.
The importance of planning a long travelling holiday
If you want to go see off and see the world for a year, be sure to plan it out carefully before you go. Research the places you want to visit and plan your route. Have a budget in mind for the trip but also consider places that you can maybe stay in for long periods to stop off and work. Places like Australia, South America and North America are all popular travel destinations for travellers looking to mix work with travel. If you're fortunate enough to have enough savings to travel the world, then plan to visit the places that appeal to you the most. If you simply want to get out and see the world but are worried about the cost, plan long stays in cities to work, allowing to save for your next trip.
When it comes to planning your journey around the world, it's not just about the budget (although this is crucial). Be sure to research accommodation, transport, food and the local area. Find out what legal documents you will need and what is the most cost effective way to travel from country to country. You will find internal flights in America can be an extremely cost effective way to getting around, but if you are planning on trekking around South America or Europe, public transport on bus and train can often help you save.
Where to stay when travelling the world
Let's face it, very few travellers will be able to stay in luxury 365 days a year. If you are planning to constantly be on the move, you need to be prepared to sacrifice some luxuries and stay in cheap hotels, hostels or B&B's. When it comes to accommodation, you can certainly treat yourself every now and again, but the big reason for spending a long time travelling the world is to get out and see and experience many different places.
Be sure to enjoy new experiences
Whether your 18 or 80, the one thing about travelling is to ensure you enjoy yourself. If you are planning a trip around the world or even looking to travel around somewhere like Europe or America, be sure to enjoy every moment. Invest in a good quality camera or Smartphone and take as many photos and videos as you can, so you can share your memories with loved ones back home and also create an album to look back at in years to come and think – that was one awesome trip! America is a popular travel jaunt for many older travellers as the language barrier isn't a problem and you can often pick up some great hotel deals in many of the popular cities. New York, San Francisco, Denver, Florida and Las Vegas are all up there when it comes to planning a long trip around America.
To get the most from any trip, regardless of your age or whether you are travelling alone, in a group, as a family or as a couple, it's important to interact with the locals. If you are going to a foreign country, try to speak some of the language – the locals really appreciate it. Visit local towns and stop in at local shops, markets and bars to really experience each destination like a local. Get out of the tourist bubble and start living like a local – this will allow you to get the most from your trip.
One last tip
My final piece of advice is to stop talking about it. If you've spent years thinking about travelling the world or saying to friends and family that you'd love to get up and go, then do it – you won't regret it.
Until next time, happy travelling guys 🙂
Main image courtesy of Pixaby.com
Please follow and like us: