Backpacking guide to the Far East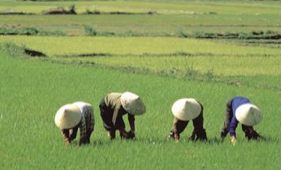 Source: Virgin Holidays
This increasingly popular location is now considered a rite of passage amongst many backpackers. In previous years the Far East was a hotspot for the most seasoned of travellers who sought the paradise for quietness, relaxation and easily accessible recreational substances.
Now these once off-the-beaten-track locations have become mass tourist destinations from the atypical gap year student to those looking to take a break from the norm of office life and discover something new.
Backpacking in the Far East has replaced the two-week jollies in places such as Spain and France thanks, in part, to the foreign destinations becoming so tourist friendly. Where once there were dangerous streets only the toughest could navigate; now there are English speaking stores and bars, and a familiar British face is never far away.
This isn't necessarily a bad thing. An older traveller may be looking for something new, but as we age we also enjoy some familiar comforts. There are also lesser-known locations ready to be discovered if you just know where to look.
Thailand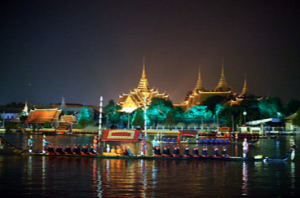 Source – Russavia (WikiMedia)
Bangkok is a must visit for anyone looking to travel around Thailand, as it provides the perfect balance between tourist and historical. The capital is undeniably chaotic, but this is to be expected in any capital city the world over.
There is such a huge variety of activities and sights to discover that an entire holiday could be spent exploring the city. "The city of angels" contains over two centuries worth of culture, so museums, monuments and palaces are in abundance for anyone who wishes to soak in the history.
For those looking for something a little more modern, the shopping opportunities are second to none. Purchases are available for every price range, including bargains at the markets and high-end fashion at the designer malls. Just don't go in with a naive mind – if it seems too good to be true, it probably is.
After a hectic visit to Bangkok, enjoy a more relaxed time around the rest of the country, as beaches and country remain largely untapped by the tourist market.
Vietnam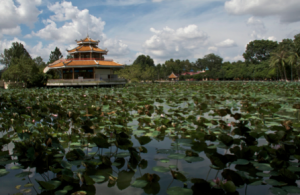 Source – Jean Marie Hullot
Despite the troubled history of the country, Vietnam is now most well known as a desirable location for anyone looking to experience the true Far East. Over a short period of time, tourism in the country has risen dramatically, with 6.84 million international tourists visiting in 2012 alone.
A perfect combination of cosmopolitan cities with unadulterated coastal paradise means the country is ideal for those looking for variety in their journeys.
Hanoi, the capital of the country, is a must for any backpacker looking to get to grips with the country's rich culture. The capital has been the epicentre for culture and politics since 1010, and the area is steeped in history.
Old Quarter is a must visit for anyone wishing to see the original architecture of the city; many of the streets reflect their original purposes as areas for silk and jewellery trading, as well as more modern shops and markets which sell local cuisine, silk, and clothing. Night clubs and bars are also prominent in this area.
For something a little more peaceful in the city, which is home to more than six million people, visit some of the many lakes. Hanoi is sometimes known as "the city of lakes", and a must visit is Hoan Kiem Lake, which is also known as Sword Lake. This area is linked to a multitude of significant historical and cultural events within the country, and the lake is said to be linked to the legend of the magic sword.
Cambodia and Laos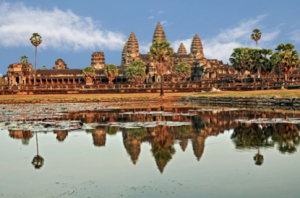 Source – Wikimedia
Cambodia is one of the most populated countries in the world, so if you thought that Thailand was hectic, you may rethink that after visiting this compelling country. Phnom Penh is the capital city, and as such contains the greatest mixture of cultural and political landmarks.
The country is cited by many as one of the best sightseeing locations in Asia, with sights and discoveries dating from pre-historic times. If you're looking for something somewhat more up to date, the Angkor Wat Temple was built from 802 to 1220 AD, and still stands as an example of the wonders which can be created by humanity.
If this highly populated country becomes too hectic, neighbouring Laos can provide a certain level of calm and relaxation. Vang Vieng has been cited by well-travelled backpackers as the must-visit location for anyone who wants to experience the traditional backpacking, hippy-style experience. This is the perfect location to simply relax and enjoy the multitude of bars which offer more than simply alcohol should any traveller wish to experience something new…
***
As you can probably tell, backpacking in the Far East has much to offer those who are eager to discover something new and exciting. No matter what your age and interests, these areas are steeped in political and cultural history, as well as the odd spot where you can relax and let your worries fall away.
This area may have become a more popular tourist landmark in recent years, but it still has much to offer – after all, it has become popular for a reason.
If you're looking for a little self and global discovery, the Far East is one of the best places in the world to do this.
Please follow and like us: