What's worth a visit in Tenerife?
Spain has always been a popular holiday destination with sun worshippers and Tenerife in the Canary Islands is no exception. Known for its warm climate, fantastic beaches and lively club scene, it is often forgotten that Tenerife is also a great place to visit with the family or as a destination for spending some quality time as a couple too. This guide created by cheapflights.co.uk highlights the best things to do and places to visit in Tenerife.
And if dancing all night and sitting by the pool all day isn't quite what you're after for your well-earned holiday, don't forget that Tenerife also has a number of great attractions that you really should experience when staying here.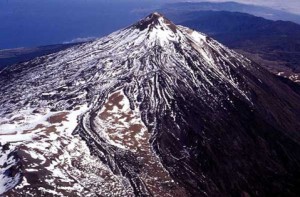 When you stay in Tenerife, stunning landscapes and scenery isn't something that you'll be short of, but if you want to see the island from a different angle head to Mount Teide. Teide mountain, the highest mountain in Spain, is set amidst its own national park offering some of the best walking and hiking trails around.
This famous natural icon is regularly visited by both locals and holiday makers and makes for a fantastic day out. The climb is quite a challenge so do come prepared with sensible shoes and some warm layers for the higher trails. And if you don't fancy reaching the top then head for the observation deck about midway up the mountain, where the views across the island are indescribable.
Go wild for guaranteed family fun.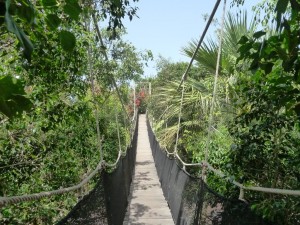 Tenerife isn't just golden beaches and rich landscapes however and if you're staying with the family there are plenty of action-packed wildlife parks to visit. Two of the best are The Jungle Park and Loro Park, which are home to a number of fascinating wild animals and offer lots of interactive entertainment for visitors of all ages. The Jungle Park has a particular interest in the big cats and you will find tigers, lions, jaguars and leopards on display here. Loro Park is home to one of the largest collection of parrots in the world, but you can also find sharks, penguins, flamingos and more.
Get sporty!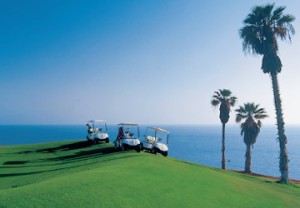 One of the most popular sports here is golf, so it will come as no surprise that Tenerife has some of the best golf courses and resorts. Golf lovers should stay at the Golf del Sur resort where the game is part and parcel of your stay. With a number of courses on site you could take on a different golfing challenge each day of your stay. Or, alternatively, you could head out into the gorgeous blue ocean for some scuba diving or snorkelling. Water sports are big here, but getting out into the water and seeing the amazing underwater world is one experience you shouldn't miss. Here, the coral reefs are teeming with life, with starfish, crabs, rays and more.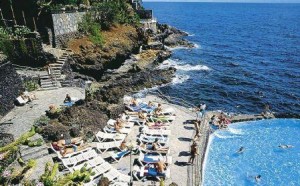 And when all is visited and seen and experienced, don't forget that beaches are one of the things that Tenerife does best, so make sure you spend some time relaxing on some golden sands. Head to the blue flag awarded Las Caletillas or Las Vistas beaches in the south, or visit the sheltered, crystal clear waters of Las Teresitas beach in the north. Whichever beach you choose, you won't be disappointed.
Please follow and like us: