Internacional Design Hotel, Lisbon
I can safely say I have never stayed in a hotel like the Internacional Design Hotel in Lisbon – wow, wow and more wows!
It is truly awesome, and while I might use that words to describe some of the places/sights I have seen, I have certainly never used it to describe a hotel.
To say that it is central is an understatement – the hotel is in an old building actually overlooking Lisbon's main square, Praca do Rossio, and has fantastic views over much of the city.  It is close to many of the attractions, and there are Metro stations and tram and bus stops adjacent.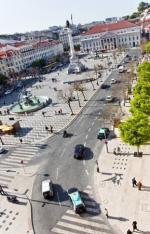 The hotel itself is one of the Small Luxury Hotels group, and one can see why.  It is sophisticated, hip, and modern, and everywhere there are quotations relating to the various concepts.  In the lift and on some of the stationery is quoted Alice in Wonderland, and I have thought how apt this is, because it is a wonderland.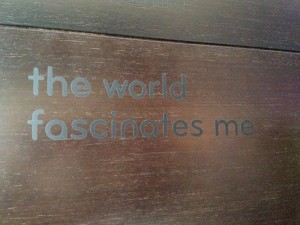 Each of the four residential floors has a different theme and the rooms and corridors are decorated accordingly.  There is urban, inspired by Lisbon street art, with sculptures and hip hop music, but still retaining its sophistication by using Chanel No 5 as the fragrance.
The second floor is tribal, this time with spicy scents, African music, and art inspired by Kenyan nomads and the Masai.
A Zen experience is the concept behind the third floor, peace, harmony and balance with neutral colours, and a sense of calm.  This is where I stayed, and, as far as I was concerned, it certainly achieved its objectives.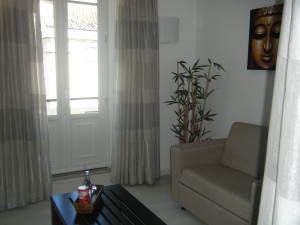 The last floor is a pop experience, Andy Warhol inspired, colourful and original with pop and rock music, and a smell of bubblegum!
The beds, linen and towels were of the highest quality, blissfully soft and comfortable.
The only meal I availed of when I stayed was breakfast, and it was excellent, with the freshest and most perfect ingredients, slightly different each morning, and a huge array of buffet choices.  Again the attention to detail added to the experience, napkins  coordinated, fresh flowers, waiting staff in modern uniforms in colours used throughout the hotel – everything thought through.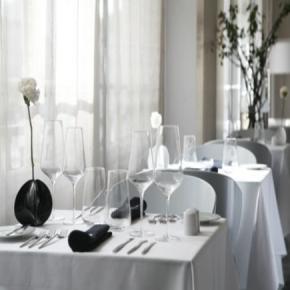 The staff were excellent, always available, knowledgeable, and willing to go the extra mile.
Would I recommend the Internacional  Design Hotel?  Without quibble,and with no reservations, I would say absolutely yes.
Please follow and like us: