Park Hotel, Tokyo
The hotel in which we are staying in Tokyo, (Park Hotel Tokyo) is, in my experience, quite unique and it is completely new to me.
The actual hotel is within a multi purpose building, the Shiodome Media Tower, and occupies the top ten floors. Within that tower is also a gym for use of hotel guests.  Reception is on floor 25, and that floor is the base of a huge atrium circled by the remaining floors, and is topped by a vast skylight.
The hotel styles itself an art hotel, offering exhibitions of arts and crafts. In addition, on floor 31, the rooms have been used as a canvas by individual artists who did the work during a stay. I stayed in two very different rooms, as you can see from the pictures .
As is very obvious, these rooms are certainly different and, I must say, added a certain frisson to our stay.  Apart from this, bedroom are furnished as expected, with beds as required, and white bedding and towels which are changed daily.  A ketttle and cups are available for tea and coffee making.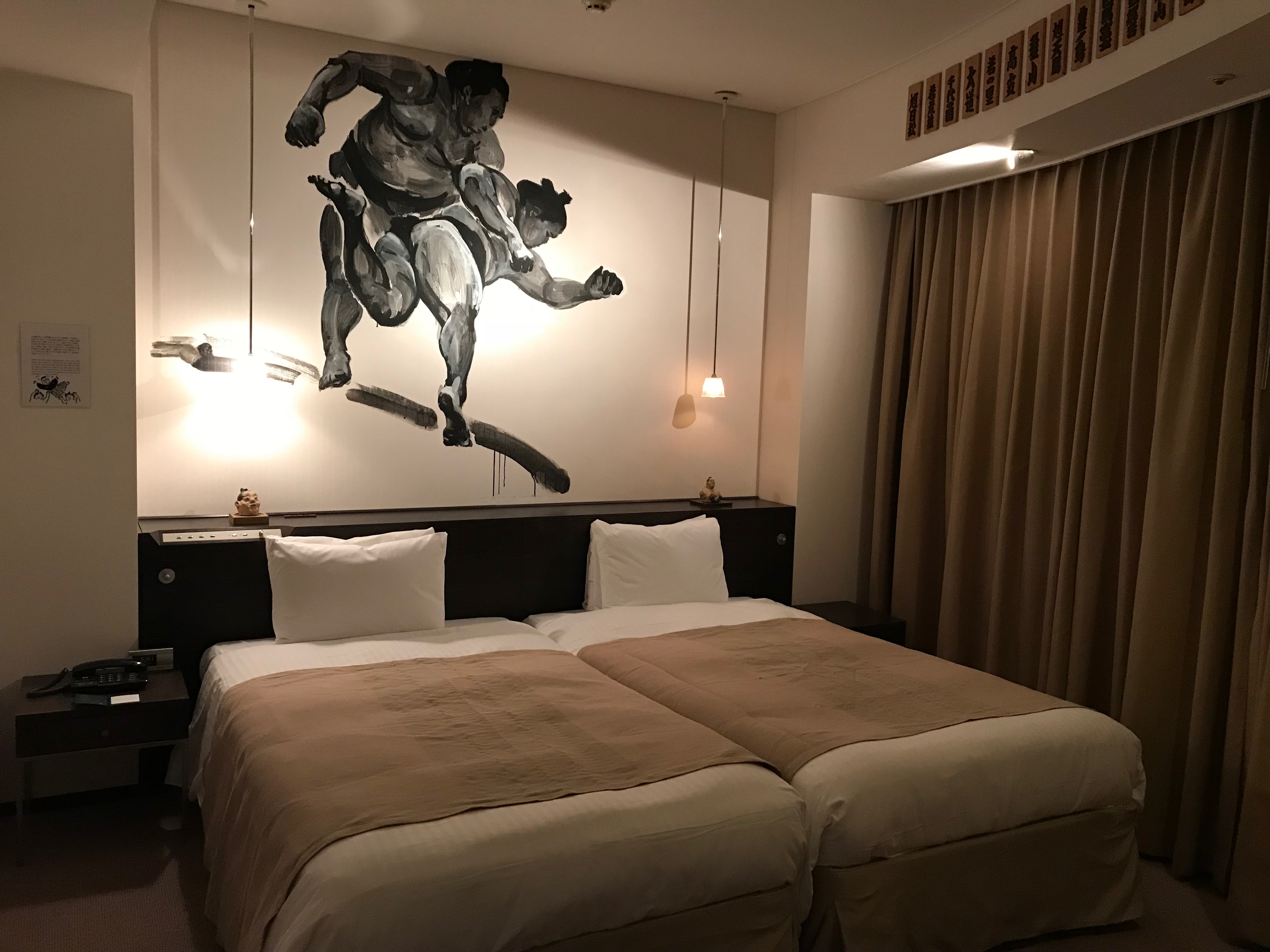 The bathroom too, is quite adequate, with soft towels and all the usual toiletries.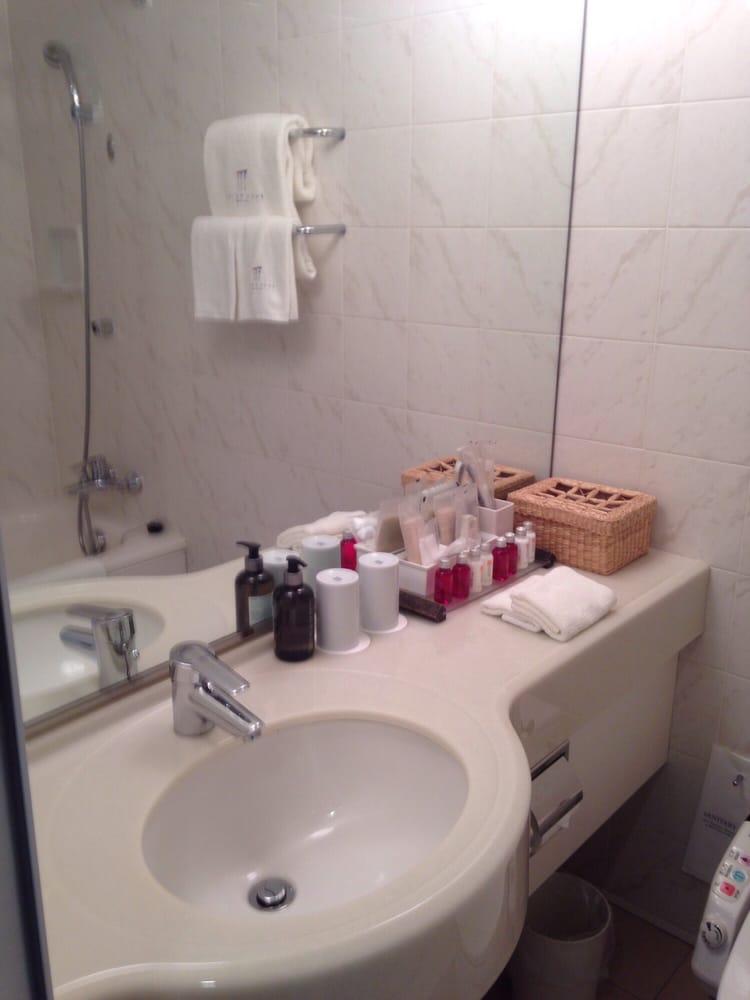 The view from the bedroom is quite exceptional, both before and after dark, and gives an amazing backdrop to the art work.
Through out the hotel are objets d'art, all very striking, and ranging from large table top pieces to iphone covers, and most are available for sale.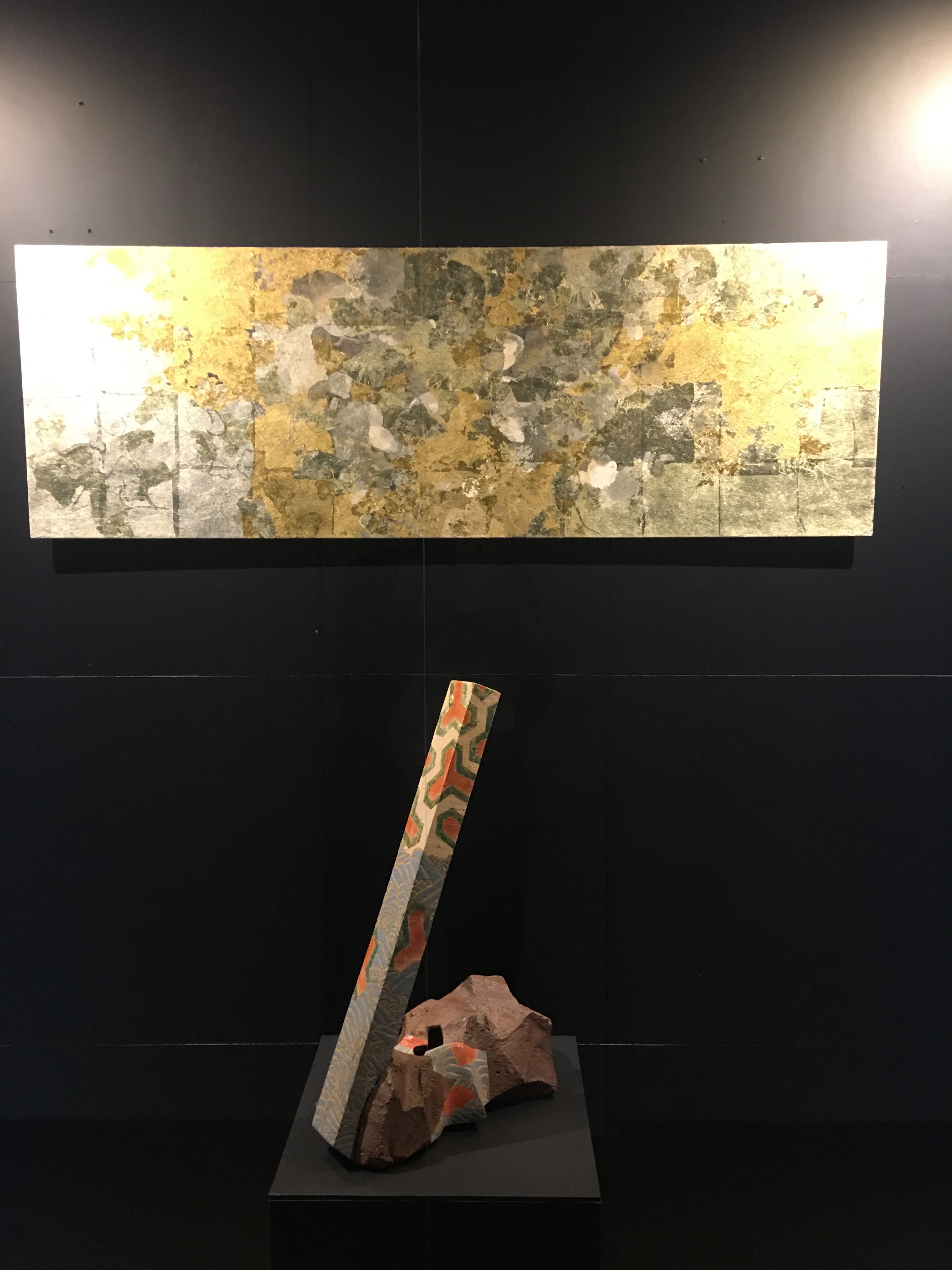 Guests staying on floor 31 may avail of the Art Lounge, on that floor, free of charge.  It is open from 08.00 until20.00, and guests staying on floor 31 may avail of  continental breakfast there in the morning, and drinks in the evening.  In addition, there is a day time concierge available specifically for these guests.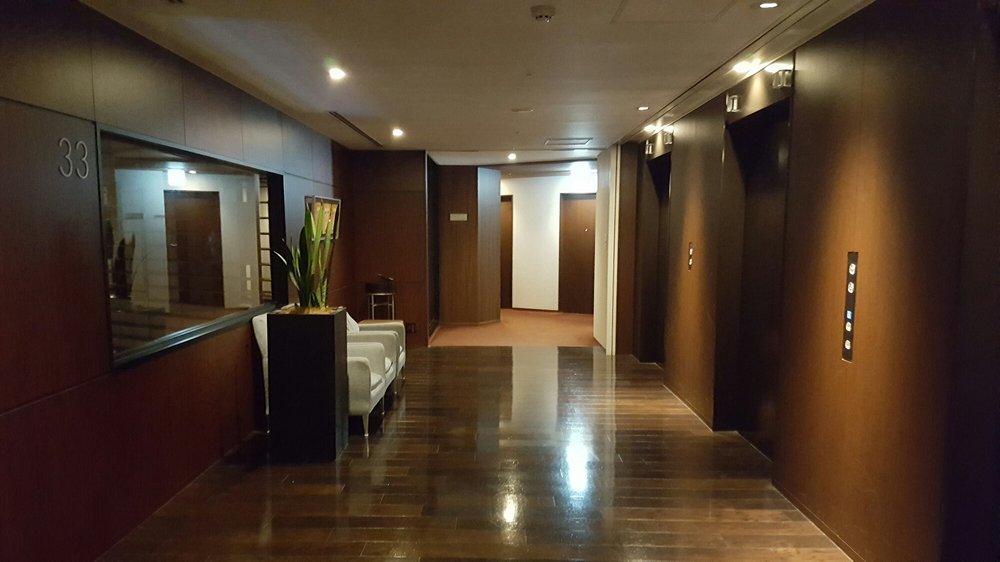 Floor 25, where reception is sited, is also home to the dining room and bar, and while these share the floor with the reception, all have their own designated space, clearly delineated by various pieces of furniture.  Breakfast is the usual hotel buffet breakfast offering all the normal comestibles from both west and east.
Also available is a Thann Spa, though time precluded us from having a visit.
Staff have all the attributes required (including the non Japanese staff) by any guest.  they are, without exception, willing, pleasant, helpful, knowledgeable and unfailingly polite.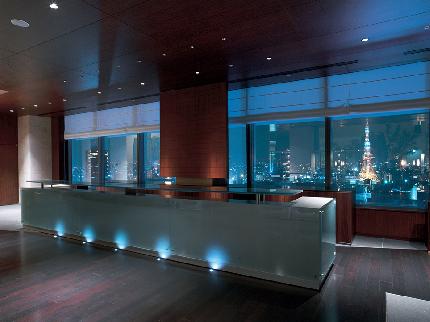 The Park Hotel's proximity to Shiodome station, is a huge plus, making it easily accessible, and the views alone are worth the room price.
Please follow and like us: