Watching the Big Game, This Time as an Alumni
Back in college, you probably decided to attend different games to represent and support the college that you attend. Gotta show that school spirit!  Or at least follow the crowd for a good time. 
Of course, there are lots of different sports games, including basketball, football, and soccer, that may be played at the college you have attended. Maybe you were lucky enough to go to school in Tahoe and cheer on the ski team.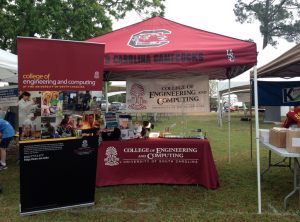 No matter your past or current interest sports, you can still show your support for the school that you receive your education and training from by attending the games as alumni. In case you haven't noticed, alumni (and their deep pockets) play a big part in college athletics.
Here's a refresher on ways you can get back into the mix as a sports fanatic at the alma mater.
Wear Your College Gear
When you watch a game as alumni, there are quite a few things that you will need. Your college gear will be the most important. So what exactly qualifies as college gear? You can wear a t-shirt or sweatshirt with the college logo on the front. There are other articles of clothing, including hats, which may feature the college logo that can also be worn during the games.
This is a great way to show your support for the college and the team. You can even customize your own shirts or clothing to display something about the college or the specific team that is competing. Regardless of which you choose, wearing something like this allows you to represent in the best way possible. You will be a walking and talking advertisement for the team and the college.
Setup a Logo Tent
If the sporting event is outdoors, you could setup a college logo tent. The size of these tents will vary, and you can purchase one that is large enough to cover the area that you are sitting in. Many people purchase these tents as a way to show support for their college and the team while they tailgate before the game. The tent is like a canopy that will protect you from the elements, whether it is raining or super sunny outside. It is also a good idea to have one of these tents if you are planning to grill outside for the tailgating event. Everyone who arrives for the game will know exactly which college you are there to support, which is exactly what you want.
Create Fan Signs
You can also create your own customized fan signs as alumni for a college. The fan signs can be designed to root on the college team that you are there to represent. It is not hard to make your own fan signs at all, but you can also purchase them. You can purchase all types of merchandise to support the college and the team. A large portion of the merchandise available is licensed and some of the products available include jerseys, tailgating supplies, and all sorts of apparel to choose from.
When you watch college games as alumni, you can feel proud of the school that you once attended, especially as they work hard to win against their competitors. Even if you have graduated many years ago, you are truly never too old to attend the college games. Your support will surely be welcomed by the team and all of its supporters.
And, the more support the team receive, the better they will be able to do when they compete because they will know that there is a large fan base of both current and former students showing their support. Both in the stands, and with their spending dollars. Go support the U!
Please follow and like us: